FCPO TRADING : 278) uptrend is confirmed

FCPO TRADING : 278) uptrend is confirmed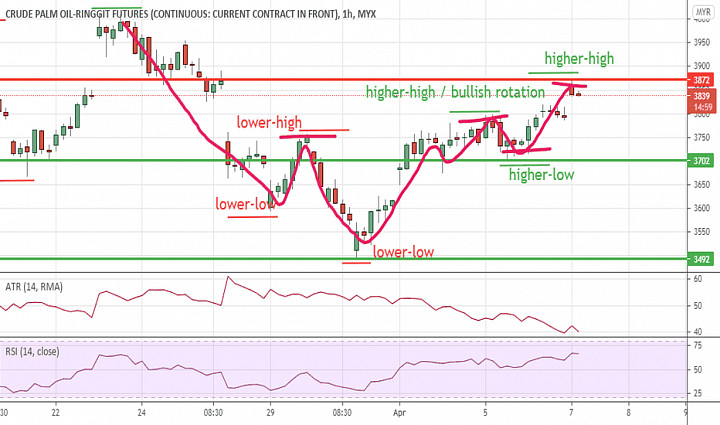 this is haidojo and the number is 278 ...

so after some waiting, no advanced patterns, and sideway has retreated...now uptrend is back...
bull has gained its strength and long on retracement is the best offer frm market now...careful with full-force dropping!
enter only when the market starts to slow down...don't catch "a falling knife" ! that's all...

*plan your trade and trade your plan... gud luck*

resistance : 3875

support : 3500-3600

WARNING!
RISK DISCLAIMER : this is juz a trading idea...trading stocks, futures or forex might incur a huge risk to your account/funds…DON'T LOSE MONEY THAT YOU CANNOT AFFORD…any idea(s) of trading in this episode SHALL NOT be regarded as a hint of BUYING or SELLING. It is MERELY a trading journal and it has been used for educational purpose only… trade at your own risk!