NQ review evening session 26.04.21
NQ review evening session 26.04.21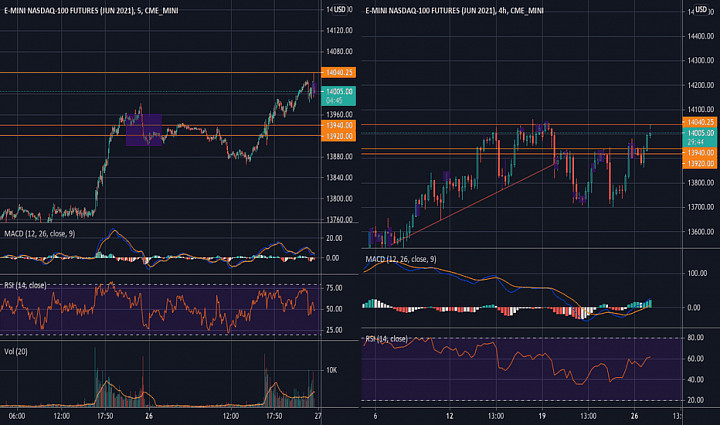 Previous idea performed very well! 250 points return with about 10-15 points risk. Gives about 20 / 25x coefficient. For that one you can read below.

Now also good opportunity to play short from 40 / 20 lvls given good resistance from 4h timeframe and dark cloud pattern / evening star .

Places of market analysis are marked in purple.
Ideas / market views are published twice a day.
Levels are indicated when there is a clear support / resistance level.