Pre-market, Monday, April 18, 2021

Pre-market, Monday, April 18, 2021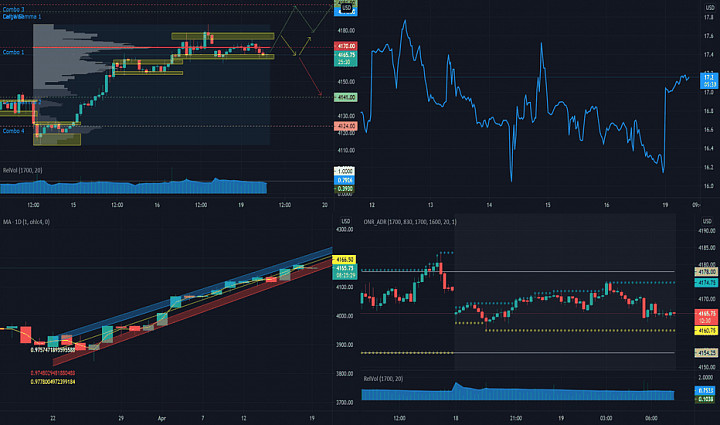 Good morning traders!

Here is the pre-market analysis for today.

20 days trend: Up and keeping strong.

VIX: 17.1. Overnight we saw an important rise of the VIX , IMO, is way bigger than the correction the market had during the nigh, the drop of the VIX might be an indication of the market going higher, and the if we saw this level raising up, we might see a drop from here.

Market:
Overnight, we saw a comeback to the VAL, from here, looking at what has happened lately, and the current volume , these are the most likely scenarios:

1.-We push higher, and look for a new VA.
2.-We keep balancing in this VA for some more time.
3.-We drop back to the previous VA, or even lower.

From now, I'm:
Long at 4166.
TP, 4195.
Wrong at 4154.