The flow of money in the market
The flow of money in the market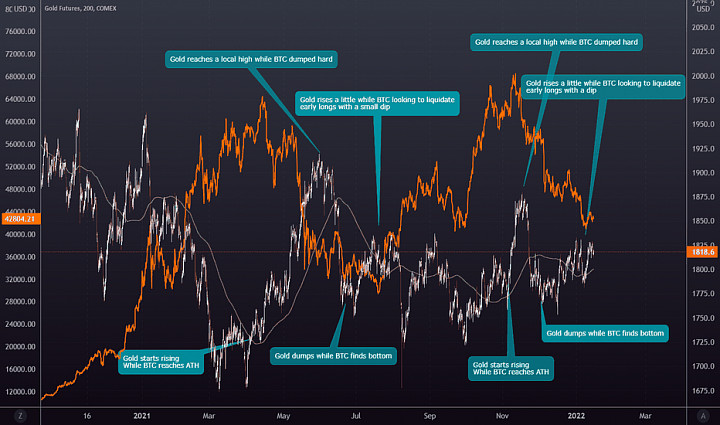 This chart shows the flow of money between 2 assets: BTC and GOLD .
The current perception in the market right now is that BTC is being used as a store of value. This narrative is backed by the chart showing that both compete for the same position in the market.

Outside of general correlation, I suggest that Gold is being used as a vehicle to accumulate more BTC . Supported by the downtrend of gold printing lower highs while BTC prints higher highs.
If that trend continues, we can use that correlation to predict BTC cycles and moves.