Nasdaq not out of the woods yet; correction not yet over
Nasdaq not out of the woods yet; correction not yet over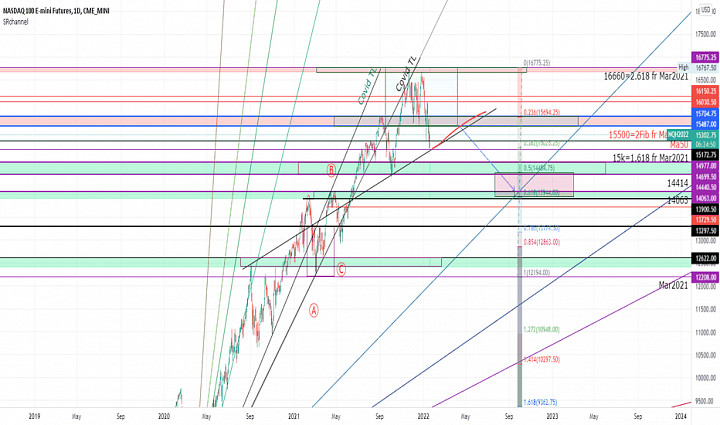 Even if Nasdaq have a bounce rally up to 15500 strong resistance
where it will be rejected & may still break
below the uptrend line which is also along the dma200 line.
That abc correction may retrace 61.8% of the
FIBO levels from low of 12208 to peak of 16767.50 (near a GANN Fanline)...
falling to approximately around 14000.
That will be a 10% correction from 15500.
14000 also falls along a GANN Fan line.
Not financial advice.