Week 39: ZSX 2020 is into the Unknown

Week 39: ZSX 2020 is into the Unknown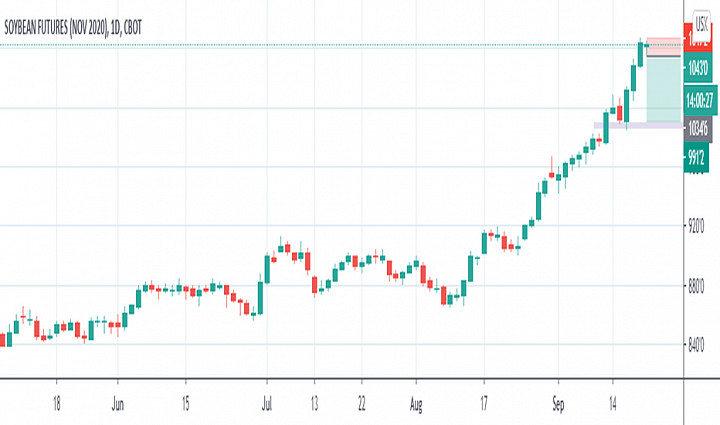 Weekly analysis for ZSX2020
Week 39: 21 September to 25 September 2020

Currently the price is roaming in an unchartered territory, we have no reference on how far the price will go higher.
Instead of speculating on how high it will go, as a trader, we take decision on a signal that has a higher degree of certainty.
Therefore, we are setting a Sell Stop rather than hoping the price will go higher to unknown area.

This week, if the price hits our Sell Stop, it means the price will change it's direction.
My personal trade call:
Sell Stop: $1,034.5
Stop Loss: $1,048.5
Take Profit: $991.0
Risk Rewards Ratio: 3.48R

Disclaimer:
The analysis above for educational purposes only, I do not responsible for your losses. Please adjust your own lot-sizing according to your appetite.
If you are benefiting from my trade opinion, please buy me coffee .
As always, move your SL when you are in the profit zone.