NAS100USD NQ1! NASDAQ 2021 Sep 20 Week
NAS100USD NQ1! NASDAQ 2021 Sep 20 Week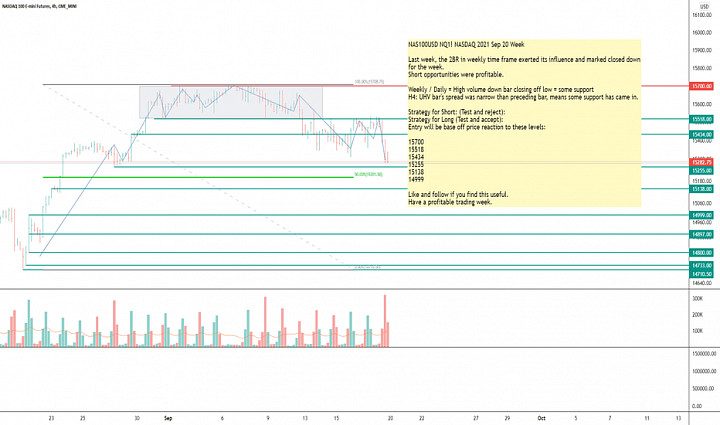 NQ1!

NAS100USD NQ1! NASDAQ 2021 Sep 20 Week

Last week, the 2BR in weekly time frame exerted its influence and marked closed down
for the week.
Short opportunities were profitable.

Weekly / Daily = High volume down bar closing off low = some support
H4: UHV bar's spread was narrow than preceding bar, means some support has came in.

Strategy for Short: (Test and reject):
Strategy for Long (Test and accept):
Entry will be base off price reaction to these levels:

15700
15518
15434
15255
15138
14999

Like and follow if you find this useful.
Have a profitable trading week.