NQ Channel 7/13/2020

NQ Channel 7/13/2020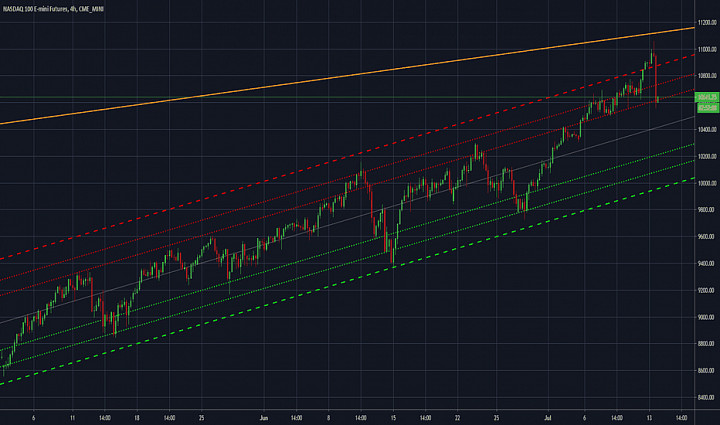 This is the NQ at the 4 hour view. As suspected, the NQ popped above my channel and got hammered back down. This is why you do not long above the channel. The markets will find a way to punish greed like that.

I am not sure if today was a one time pop or if it unlocked another sub-channel above. If there is another bull run from the bottom of the channel, then I'll use the bull run to confirm. For now, my NQ channel still holds. I'll wait for the price to reach at or near my buy zone. It will depend on what the NQ will do tomorrow.

NQ is currently forming a bear flag at the hourly. This may provide an opportunity to long from a high quality support below. That's my style. Wait for high quality supports to reduce risk and maximize rewards.

By doing that way, you're being paid to just wait.