This next day of trading in BTC will decide if rally continues

This next day of trading in BTC will decide if rally continues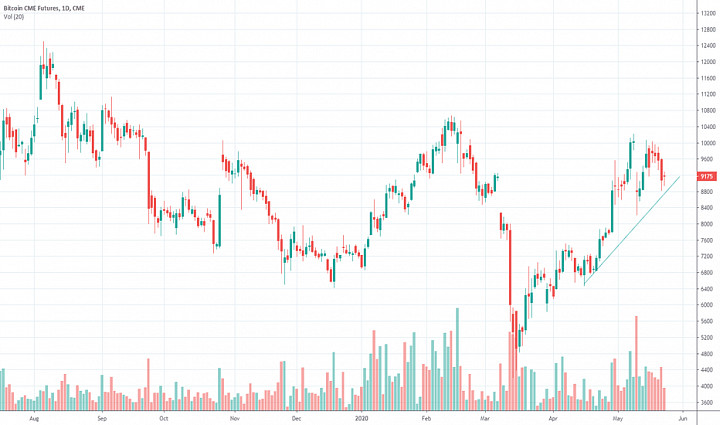 Last Friday we spoke about my long term projected price average and although it was not intended as a support/resistance line it did indeed prove to act as resistance as the rally of the lows in mid-March was stopped dead in its tracts May 7th and 8th. In both days edging over this line intraday only to close below it like every other candle so far this year. Today I want to focus on the support line that has been in play since the 2020 lows as well and I believe can shed light on if we are still in a bull run or have begun to pivot to the downside.
The trend line drawn from the 2020 lows has been in line exactly with the lows of the last two days, so an argument could easily be made we are still in an uptrend. However, the Fibonacci harmonic at around $9,200 had to hold but was unsuccessful at doing so. Yesterday we broke below that harmonic and today's candle shows true resistance at that point. The caveat is that the support trend line is still in play finding support there the last two days.
Now BTC futures are pegged in the very narrow corridor between the resistance at $9,200 and the support line currently just below 9,000. With this window closing fast Bitcoin futures have no choice but to break back above the Fib. Harmonic or below the support line which would suggest that the rally has turned into a correction. If it can break above $9,250 then this year's rally may still be in play.