ES1 The medium and short view at this time

ES1 The medium and short view at this time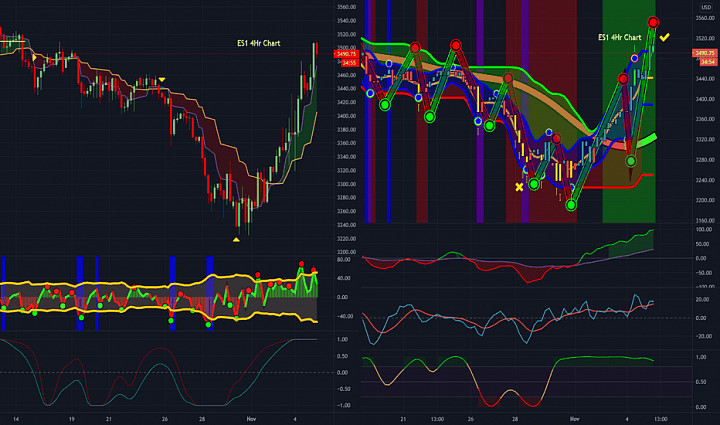 A daily medium to short term outlook:

Price continues a very strong move upward, no sign of slowing, just a daily cycle.
Price has hit resistance but actual peak is not seen yet price can continue on for a while Medium to long term

Short term dip is by no means an indication of topping out at this point. There is usually a pattern of topping.
Stochastic appears to be setting up for second upward movement or surge that will better define this topping action

Best strategy is playing the daily swing
Currently price is drifting lower possibly to coast along a roof

A tid-bit of advice for traders:
-Avoid traders who use words like "radical agenda", daily news, or other opinionated garbage to guide market decisions. Those are emotional distortions that will cause you to lose money = gambling.
-If someone doesn't have a reason why something is important, like volatility is falling, then ignore them.
-Focus on cycles, boundaries, and trends to catch waves or stay in a long trend in either agenda.
-If someone can't tell you why something is good or bad, or how a trend is changing, they are a bird brain.
-Our job is to find tangible evidence to make decisions, "not this is good or bad"