NQ Bull and Bear Scenarios
NQ Bull and Bear Scenarios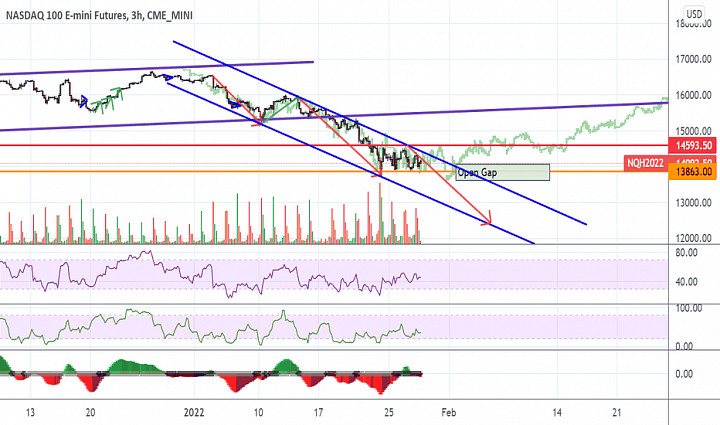 Not really sure which way the market is going after this whipsaw, so I'm plotting both scenarios

Green overlay is the bull scenario, it's an exact copy of the COVID tank with no time or price adjustments.

Red arrow is Wave 5 scenario for this down channel . Wave 5 sometime falls short or gets extended so arrow is basically just a suggestion.

Asia keeps dumping and Europe keeps pumping, so futures keep whipsawing and the US is stuck in between. Seems all the bulls trade in the morning and the bears trade after lunch, lol. Obviously if you knew this was gonna happen you'd just buy puts in the morning then flip before close, lol.