NQ Update
NQ Update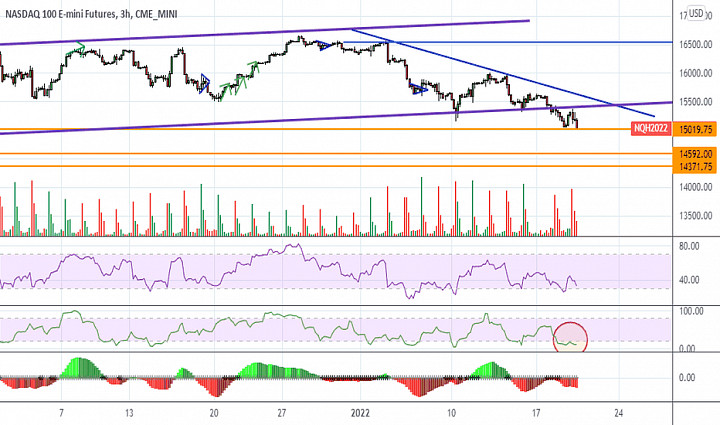 Looks like a melt down, I haven't seen MFI stay oversold for this long in a while.

Remember the flight to safety? Well AAPL and TSLA are now tanking as well.

I think Powell pumps the market next week to get it out of oversold territory. Pattern now looks very similar to the COVID drop, which probably means down tomorrow, up Friday (maybe on NFLX earnings?), down Monday then some really big whipsaw on Fed week, lol.

Not sure if the market melts up from there like the COVID drop or if it's setting up for a H&S pattern. Seems like teh market is topped out, especially for tech. TSLA is so stupid overvalued, it's a LONG way down.