Chart of the Day: Gold is really a dollar trade

Chart of the Day: Gold is really a dollar trade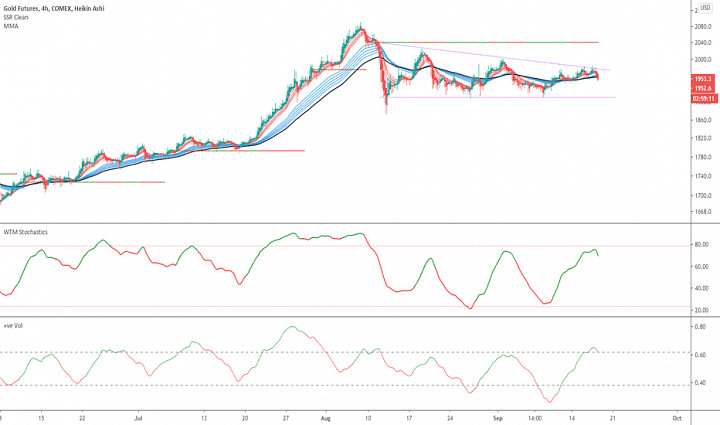 Gold has always been promoted as an inflation trade and it should be no surprise that the recent surge in gold is entwined in the Fed's debasement of the USD in the name of Covid-19 support. With the weaker USD, we see rallies in commodities such as oil etc as producers adjust prices to offset the weaker USD. With c.60% of the DXY denominated by the EURUSD and another significant chunk in the USDJPY and all 3 central banks running status quo on unlimited QE , on a relative basis, there is no reason for the USD to continue to weaken post-FOMC especially when the interest rate differentiate is still positive relative to Europe and Japan.

No more weak USD, no more inflation fears, no demand for Gold , at least for now. So it is no surprise gold is trading in a descending triangle which suggest there is less and less demand for gold despite price support at the $1900 level. Keep an eye on the EURUSD which has broken down from the 1.18 level, any further weakness will imply further weakness for gold and equities.

Remember, it is better to sell when you can not when you have to. Stay safe and happy hunting!