Dax daily: 11 Mar 2020

Dax daily: 11 Mar 2020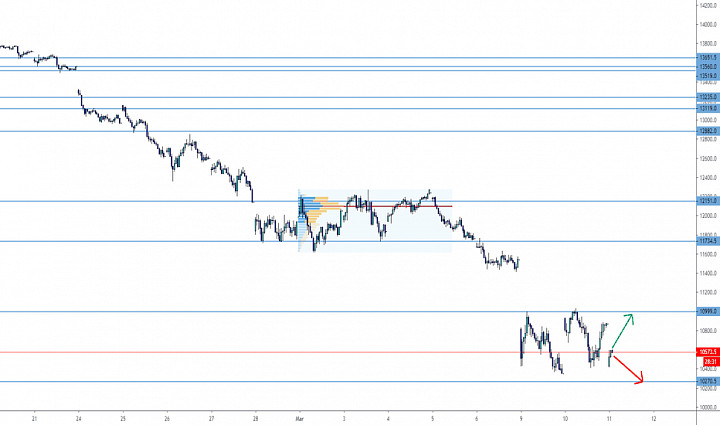 Yesterday's session was indecisive one, again. The intra-day price action formed a V shape but at the beginning of the session, the price bounced off the resistance level at 11 000, just as we highlighted. After the retracement, Dax closed the day at 10 867.

Important zones

Resistance: 11 000
Support: 10 270

Statistics for today

Detailed statistics in the Statistical Application

Macroeconomic releases

NIL

Today's session hypothesis

The price opened with a descending gap at yesterday's low. The size of the gap is, again, abnormal and the turbulent volatility prevails. Just as yesterday, until Dax gets away from the current range of 10 270 - 11 000, we don't have any hints for estimating the direction. However, chances are that this range is just a temporary consolidation before another sell-off. The major central banks are enforcing emergency rate cuts in response to the coronavirus situation, which doesn't seem any better.