Great buying opportunity for Lumber futures, don't miss it again

Great buying opportunity for Lumber futures, don't miss it again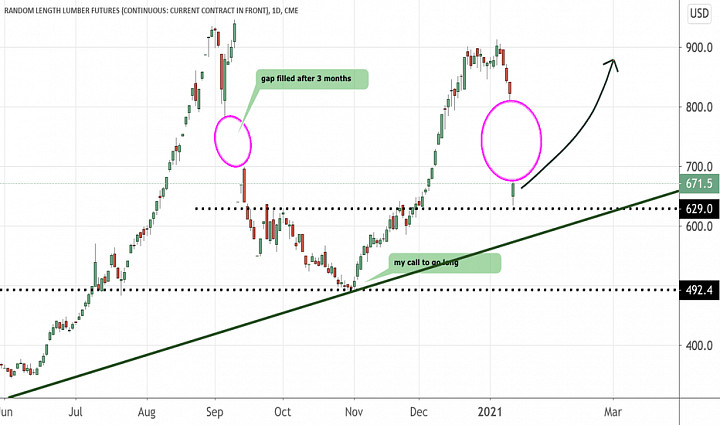 At around 489 price level in Nov last year, I made a trade call to go long on this futures . Those who followed me would have made a 2 fold returns on this futures in 6 weeks or less time.

Congratulations on that ! Now that it has dropped more than 30% from the peak at 900, I believe a 2nd rally is imminent. But whether it can break out of 900 price level as resistance remains a mystery.

So, I would be taking a long position here at 629 and aim for around 828 level as target. Basically, aiming for the gap to be filled up like the previous ones. The long term weekly and daily bullish trend lines remain intact so there is no need to panic.