Nikkei: Contrarian Long
Nikkei: Contrarian Long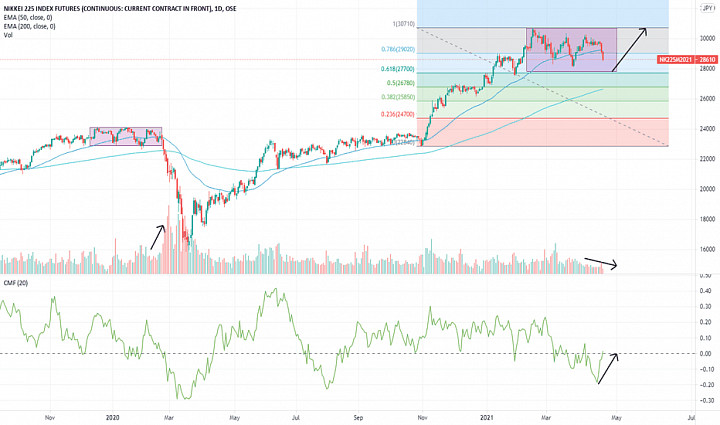 At first glance, I was excited that the Nikkei futures were forming a 3 hump pattern similar to the one formed in February 2020 before the big dump.

then, I started noticing difference in volume / flow ( CMF ). Back then, the bearish divergence was quite clear, and now it's not all that clear. In fact, that sudden CMF increase looks a bit like bullish divergence similar to what we saw on the Nasdaq a few weeks ago.

Targeting a long from the 28000 area. If we don't get that low, I probably won't enter the trade.