ES - 1 Hour / Macro Data applies to ES YM NQ RTY
ES - 1 Hour / Macro Data applies to ES YM NQ RTY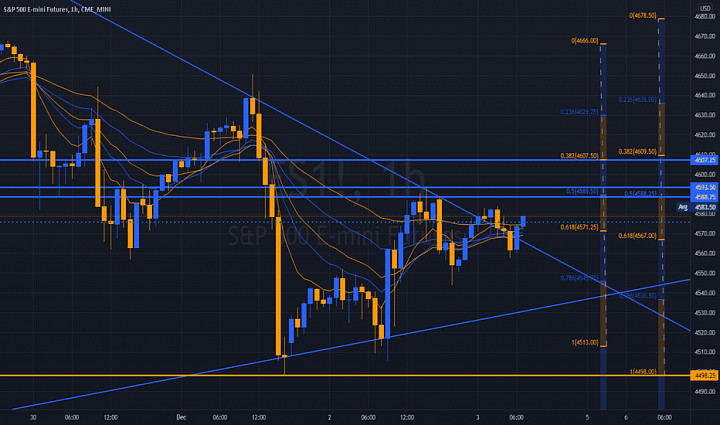 Today's Price action will be determined @ 8:30 AM EST.

535K for Non-Farm Unemployment Change - Over/Under
will be perceived to set the "Good News / Bad News Trade"

Worse than expected retracement - Better, lower still.

150 ES handle SellOff - healthy drop

We need to see Price Retrace as 1/5 may have competed in
the Structure.

A larger move Down is ahead after 2/5 completes.

Friday's lack the participation behind lower Liquidity Days,
depending on the Employment news, they may well use it
forfurther RT HIgher.

Everything is Wedging...

Trade the Break - everything is in the Desert doing a great
deal of nothing.

___________________________________________________


8:30 AM EST sets the trade for today.

We will decide where this Retracement may lead after Friday's
Close.