Gold heading to 1600-1650

Gold heading to 1600-1650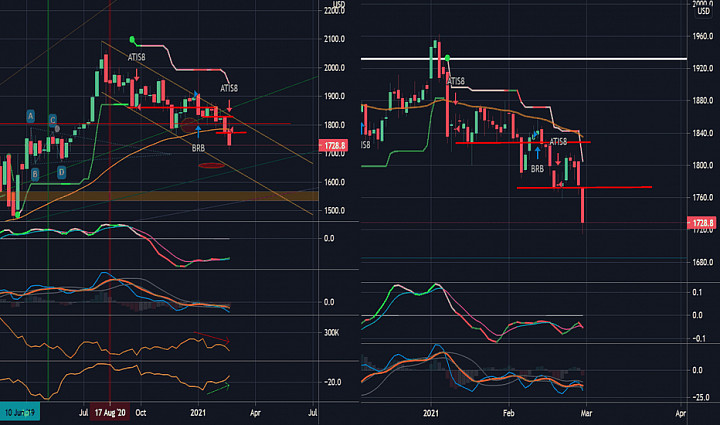 Gold GC1! Weekly chart shows a major breakdown in the past week where is closed below the 55EMA for the second week. The candlesticks , MACD suggest more downside, probably to 1600 area. Saving grace is that the RPM is levelling off, expecting a consolidation to form up soon. Meanwhile, the Non-Commercial Net Interest is waning since the start of 2021, although Top 8 Traders are slowly accumulating.

The Daily Gold chart on the right panel shows the breakdown pure and pure, with downside momentum picking up on Friday, suggesting continuation through the week given all technicals. Late week may bring some reprieve, perhaps by then already at 1600 target level.

Note that from previous weeks' indications, all these are expected... and expected to continue.
However, in the long term big picture, Gold is still in an uptrend, and this is a previously expected (and overdue) long term retracement.