NQ Oversold near-term; Bearish Pattern Emerging
NQ Oversold near-term; Bearish Pattern Emerging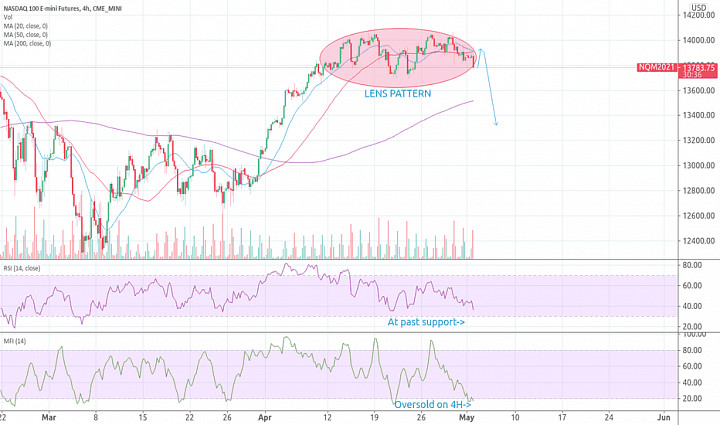 The Ellipse, or Lens, is either a consolidation pattern or topping formation. Gap we saw Thursday 29 Apr likely an Exhaustion gap.

Higher prices seem unlikely given weakness overall but MFI oversold, RSI resting at support level ; a brief bounce seems likely.

Longer-term, expect correction to support at former price resistance.

Not investing advice; trade at your own risk, GLTA!!