VIX - 22.50 Pivot - 2 Ticks Higher from Prior Week 22.40
VIX - 22.50 Pivot - 2 Ticks Higher from Prior Week 22.40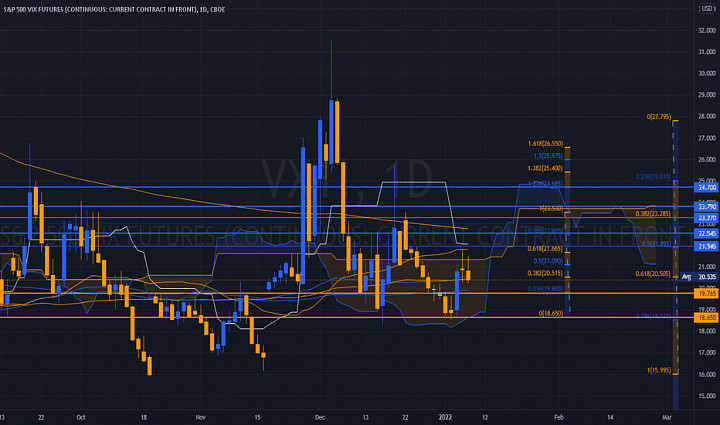 The VIX is inside its Intea-Day Uptrend.

The ES is inside ita Intra-Day downtrend.

___________________________________

Countertrends will move price to the VIX
squeeze providing a Lower Low for the Indies.

8 AM Bond Open will provide some clues.

Vix Support is 19.70

4645.25 and 4638.75 remains the Micro Support
for the ES.

4691.74 remains overhead MIcro Resistance when
correlating the VVF.

The range for NQ Expands from 15410 to 157544.