US30USD YM1! DOW 2022 JAN 17
US30USD YM1! DOW 2022 JAN 17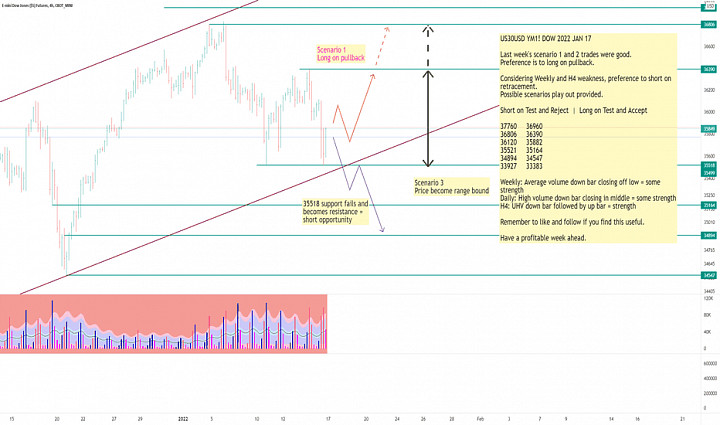 US30USD
YM1!
DOW 2022 JAN 17
Last week's scenario 1 and 2 trades were good.
Preference is to long on pullback.
Considering Weekly and H4 weakness, preference to short on
retracement.
Possible scenarios play out provided.
Short on Test and Reject | Long on Test and Accept
37760 36960
36806 36390
36120 35882
35521 35164
34894 34547
33927 33383
Weekly: Average
volume
down bar closing off low = some
strength
Daily: High
volume
down bar closing in middle = some strength
H4: UHV down bar followed by up bar = strength
Remember to like and follow if you find this useful.
Have a profitable week ahead.