DX - @ Bottom of Range
DX - @ Bottom of Range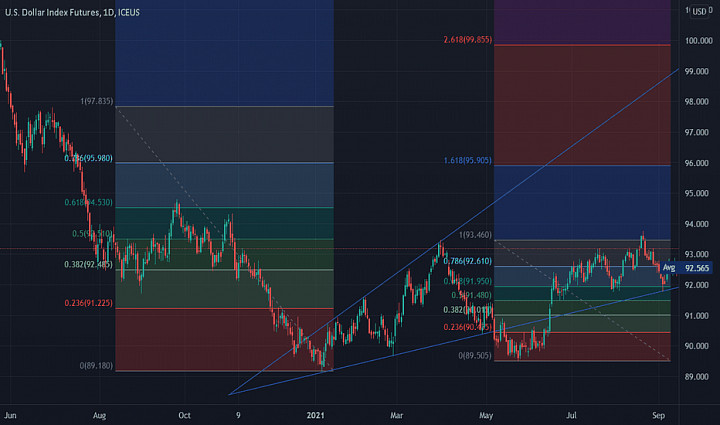 A predicted 3% fall in the US Dollar during 2021, was incorrect and met with a Global
default denomination of +3.5%.

The 7.5% swing and miss in Sum.

In the world of currency values and major financial institution predictions - Missing
the Mark by the largest Margin in predictive assumptions is no small feat.

This never happens and yet it did happen.

Fears of the recovery in China, Japan, Australia, and the UK in terms of manufacturing
and durable goods corporate performance - failed to meet expectations.

China began to restructure Trade.

Japan turned inward continuing the largest build in Defense before World War 2.

Australia went full mental with Covid restrictions, closing off its Economy.

The UK further removed ties to the European Union with Bre-Exit advancing from
February to June.

Coffin Nails were abundant, their hammering continues.