Get ready to SELL, soon, but not yet

Get ready to SELL, soon, but not yet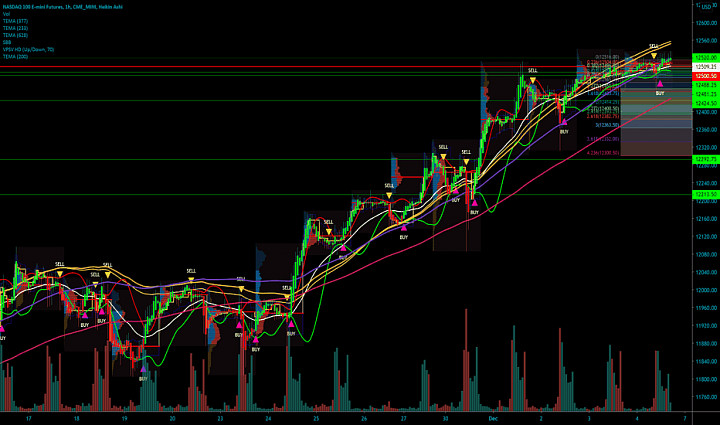 We are in possibly the strongest most Bullish Market ever... The Buy the Dippers are in seventh heaven, and the permaBear Contrarians are in the dumps... BUT if you read My Idea about Seasons, and how there is a time for
everything under heaven... I'm beginning to think about getting heavily back into SQQQ and using 60" charts instead of daytrading Futures ... This one hour chart shows price is way up there in the stratosphere, way above R4
in The Pivots .... BUT in 1 hour charts we are under the 200 EMA , and even though the last signal was buy, soon we will one again start to get sell signals in longer term 4 hour and daily charts .. When we do I will go all in on SQQQ .

Stay tuned.