SPY - Correction Possibility

SPY - Correction Possibility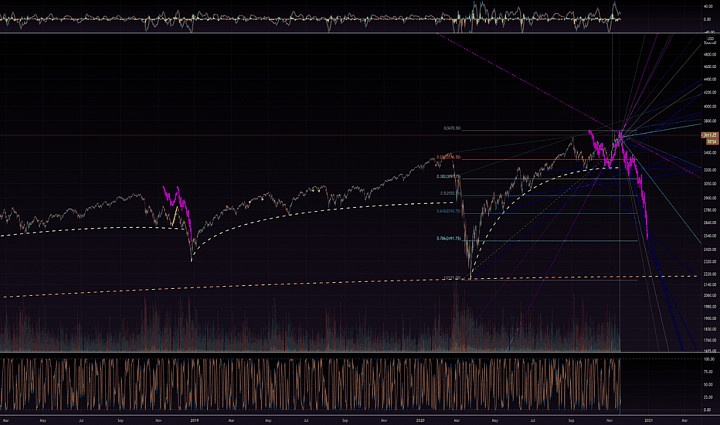 Good Morning!

I'm very excited to see if SPY continues to follow this repeat pattern from Nov 2019!

I originally posted this yesterday, and made a few small adjustments to account for the overnight action... and it fits even nicer!

If we are in a topping pattern, this is a likely Correction path as it steps through its support vectors and fib levels... how many levels could it go?

This repeat pattern shows us going to the 0.786 level.

If you zoom out tot eh daily candle time frame, you may notice that if we were to do a 100% retracement, we would then be testing the larger order yellow dashed arc that is supporting the smaller white arc that I have proposed is about to correct.

A Correction to that yellow arc is coming due, and will be massive! Yikes!

I'll follow this up with a Daily time frame post

Good Luck!