TIME TO ENTER LONG - NASDAQ - NQ1 - 30MN

TIME TO ENTER LONG - NASDAQ - NQ1 - 30MN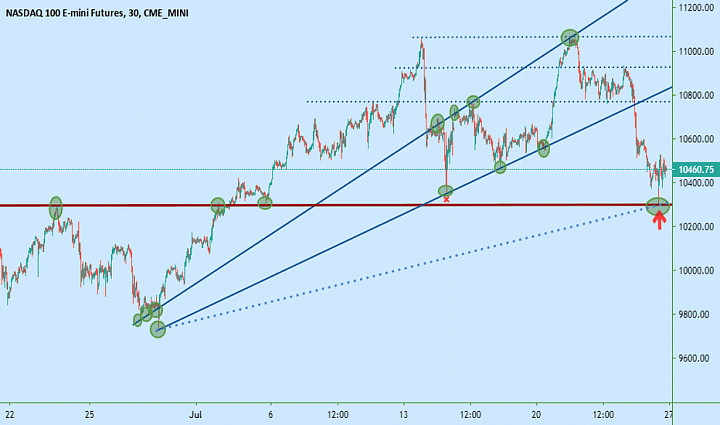 We have seen the price breaking come important points and in the past following two clear uptrend patterns. There is some probabilities to see the same pattern repeating again. The dotted uptrend line show the potential next move.
We have observed a strong squeeze of the sellers on the horizontal red line which has been a strong area of some intense bounce backs.
Probability in seeing the market going up next week is very likely.