GC1! Gold 2021 29 Nov Week
GC1! Gold 2021 29 Nov Week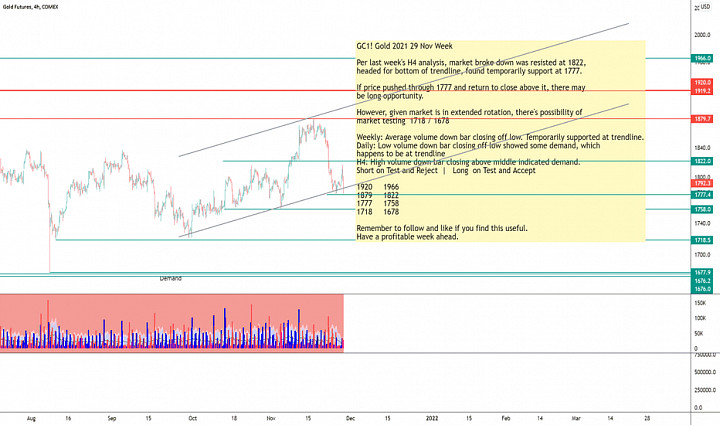 GC1!

GC1! Gold 2021 29 Nov Week

Per last week's H4 analysis, market broke down was resisted at 1822,
headed for bottom of trendline, found temporarily support at 1777.

If price pushed through 1777 and return to close above it, there may
be long opportunity.

However, given market is in extended rotation, there's possibility of
market testing 1718 / 1678

Weekly: Average volume down bar closing off low. Temporarily supported at trendline.
Daily: Low volume down bar closing off low showed some demand, which
happens to be at trendline
H4: High volume down bar closing above middle indicated demand.
Short on Test and Reject | Long on Test and Accept

1920 1966
1879 1822
1777 1758
1718 1678

Remember to follow and like if you find this useful.
Have a profitable week ahead.