Dax daily: 01 Jun 2020

Dax daily: 01 Jun 2020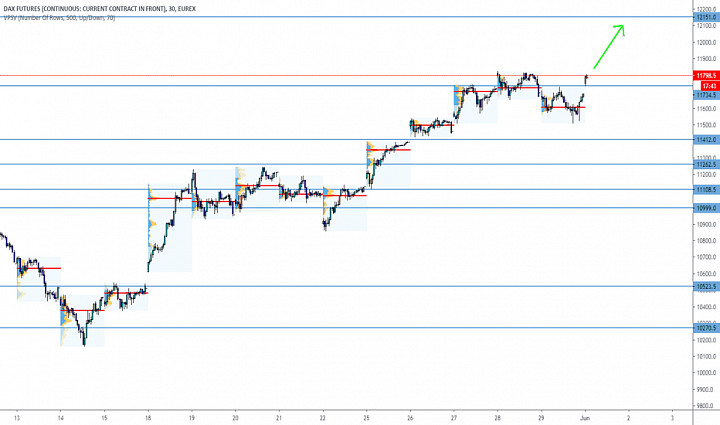 Welcome to the new trading week and month! Friday really saw a correction of the bull run. The resistance at 11 734 functioned perfectly to the point and supported intra-day sellers. Buyers then managed to cover up for the daily loss and the session closed break even. This can serve as the sell-off rejection signal.

Important zones

Resistance: 12 151
Support: 11 734

Statistics for today

Detailed statistics in the Statistical Application

Macroeconomic releases

NIL

Today's session hypothesis

We don't expect much volatility for the day, also due to bank holidays in Germany and France. Mondays are usually slower and this one could have extra reasons for the lazy price action. Buyers opened with an ascending gap and continue in the same direction in the early morning trading activity. The first significant resistance lays upper at 12 151 so there is plenty of space for the price to rise.