🩸 Big drop on NASDAQ will continue in next months - My 🐻 view

🩸 Big drop on NASDAQ will continue in next months - My 🐻 view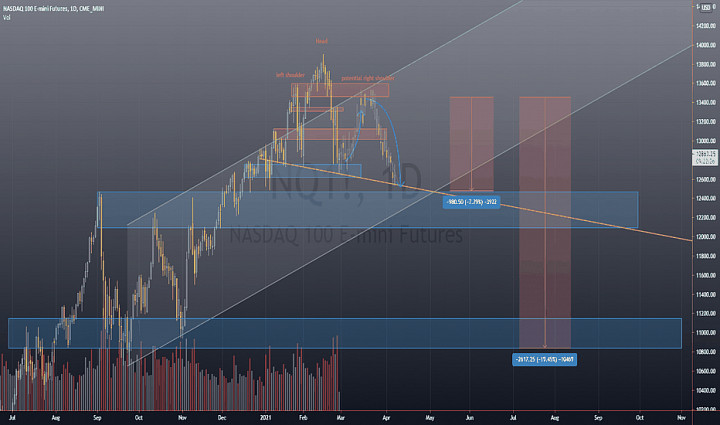 Hi mates there is my opinion on next market movement on CME_MINI:NQ1! NASDAQ:QQQ in couple weeks and months ahead.
In smaller 4H timeframe already formed head & shoulders pattern which yesterday touched its neckline. But i mean this pattern will fail and price going to form right shoulder on daily and will retest upper trend line of price channel . Today lot of "Buy the dippers" jump in and support price to swing higher.

Its obvious the market structure is very slowly changing to bears favor in fact the interest rates on 10Y gaining momentum and spread widening 10Y-2Y accelerates.
Yesterday 10Y Yield crossed S&P dividend yield so we can expect higher volatility to the downside...