THE LAST PRS IDEA, UPDATE 1.

THE LAST PRS IDEA, UPDATE 1.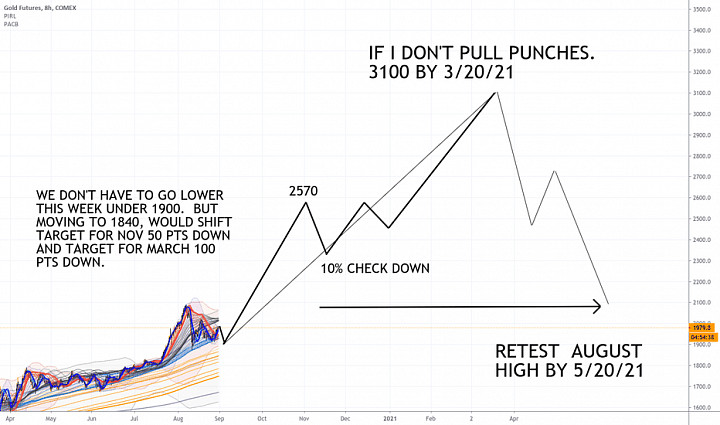 PLEASE READ THE PREVIOUS POST FOR CONTEXT FIRST: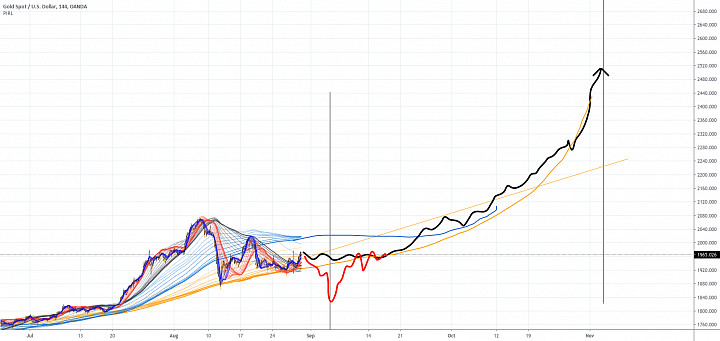 Notes: So this is what I see, generally speaking, through May 20 2021. I want to point out that I have studied
Elliot
Waves and Fib ratios. I don't know any of those guys with those methods calling for 2570 by mid November, much less 3K by March 20. The specific move to November, I would stack up against those methods. With those methods, you cannot honestly say: this is what I project with my wave count. Well, this is what pure
PRS
projects, without handicaps by wave counts and and fibonnacci ratios. What I mean is since I am a student of those methods, it is HARD FOR ME TO UNLEARN WHAT IS IN MY MEMORY FOR SO LONG. So every major turn, I get trapped by questions like:
1) is it .382 or .500 or .681?
2) is it c of B, or just a of B?
3) and then I run fractals to to compare them vs historical move.
And I do this automatically without realizing I am doing it.
BUT I WANT TO STRESS THIS POINT:
THIS IS WHAT THE CURRENT DAILY AND AND WEEKLY REGRESSIONS SAY STACKED FOR 2100 BARS IN BOTH DAILY TF AND WEEKLY TF. (2100 WEEKS IS 40 YEARS).
And I write this LAST
PRS
idea for TradingView readers, using only what I have found to be true WITH FIRST HAND EXPERIENCE regarding price regression layering, which organically project prices with out relying on dogmatic theory/methodology.