ES! Futures Analysis
ES! Futures Analysis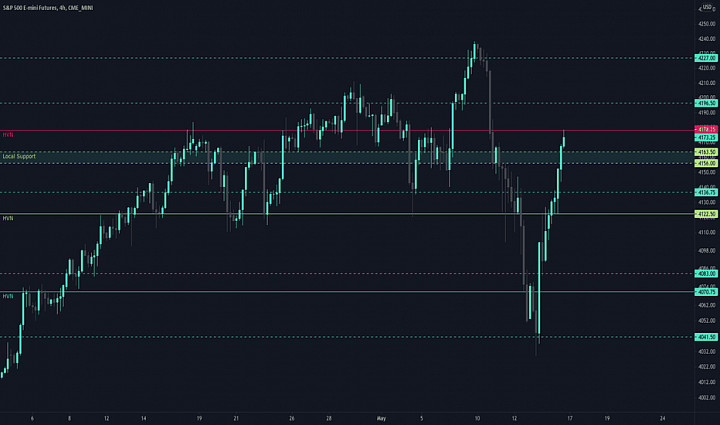 Hey, Nate here. Here is my technical analysis for the S&P 500 futures . This will be particularly useful for intraday trading and scalping. I use an incredibly sensitive VPVR setting to pinpoint volume nodes in market structure. Around these levels is generally where I will look for opportunity. I use a simple market following system to watch for things like reclaim or loss of price nodes, and tests of support/resistance areas to form a bias. In proper context, I will watch the test of a high volume node on footprint and usually go for scalps as liquidity will be quite good. If the node is one that I am biased for a reversal, I will focus on getting a runner.

I treat this like a video game, I am not here to tell you profit targets, just levels to do business at and conduct your own opinions based on new data the market gives you.

Dashed Lines = LVN , low volume node.
Solid Lines = HVN , high volume node.
Green = Highlighting bullish structure nodes.
Pink = Highlighting bearish structure nodes.

____

Current Bias:

- Impressed with last week, we took quite the sell off and have had a very nice rally.

- We currently moved back into the center of structure where all the fun has been.

- Short term, I am watching the "Local Support" zone on my chart to clarify structure more.

- No commitment to any trade plans, leaning slightly bearish short term, but that is subject to change at any moment.

Happy Sunday Funday!