NASDAQ STILL BULLS BUT RETEST NEEDED
NASDAQ STILL BULLS BUT RETEST NEEDED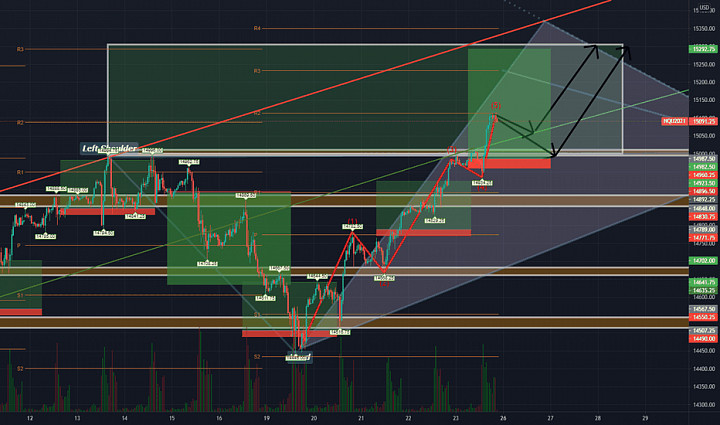 Dip Bought, new territory for buyers and will need some conviction above 15000 SUPPLY RETEST
15000 WILL LOOK TO TARGET 15300
We are just back to where we fell from, no gain for old buyers and limited gains for "dip buyers". Trading (Long/Short) is more profitable than dip buying (Long Only). When the current NAZ rally slows (or starts to drop) these buyers will bail to lock in their limited profits, shorts may jump in. This will push the NAZ to BLUE levels. Level 15240 is likely and may be a good area to look to Short.
NAZ looking like it wants to Rollover (may be narrow day)? Should it be the case, "Dip Buyers" will come in and push it up.
Need to see how price action plays out during 1st hour hour (Open).
After Open:
Push down 1) Buy dip to upper Target or 2) Run up and stall, Short to lower target.
I am out most of day, will check in later (for followers).