technical bear flag
technical bear flag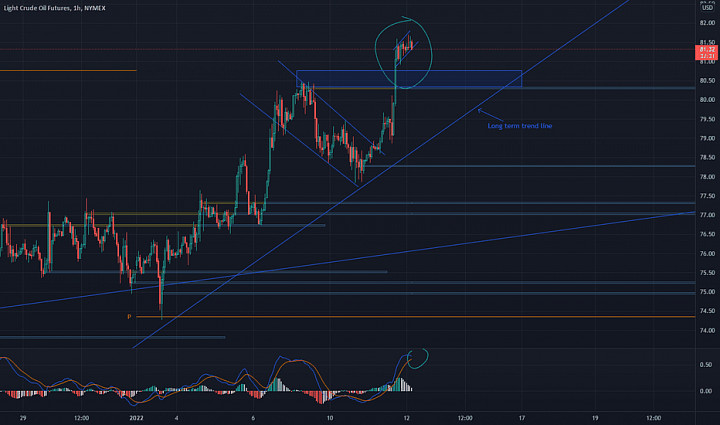 Technical bear flag on $CL. MACD looking to cross and I suspect a retrace and consolidation within the 80.76 to 80.33 support zone until it rejoins the long term trend.
Omicron affect being not a severe and economies starting to return to normal will drive the increase in oil consumption.
I suspect it will go higher. Open interest in WTI100 calls have increased significantly and paired with other macro factors I think this trade is high probability to return to the up trend after retrace.
I wait for the confirmed break down to make a decision.

Not investment advice, I am currently neutral and waiting for the trade to come.