Bitcoin CME Futures
Bitcoin CME Futures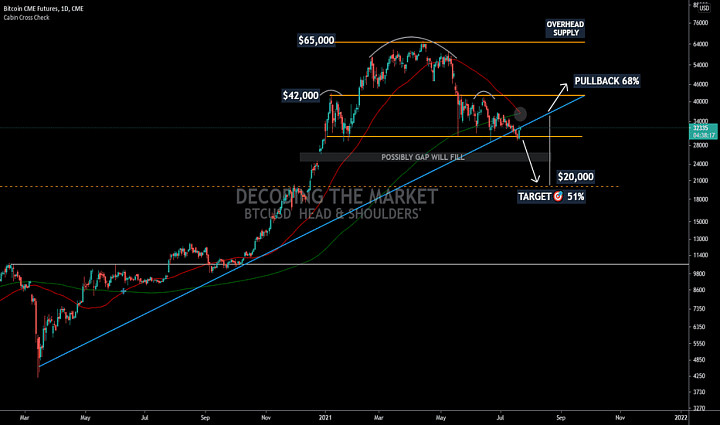 Important Points you Should Know
1.-Possible Death Cross in Bitcoin CME futures that you should know about
2.- Possible gap that will be filled in the near future
3.-Price is Under Bullish trend linen
4.-huge head and shoulders top
Overall performance rank (1 is best): 9 out of 36
break even failure rate: 19 %
Average Decline: 16%
Pullback Rate: 68%
Percentage Meeting the Target 🎯 51%
The above number are base on more than 2,800 perfect trades
Check My Profile for more information!!
"vid is in my channel"
Thanks and have a great day!!!