$SPY $ES - Does this make any sense?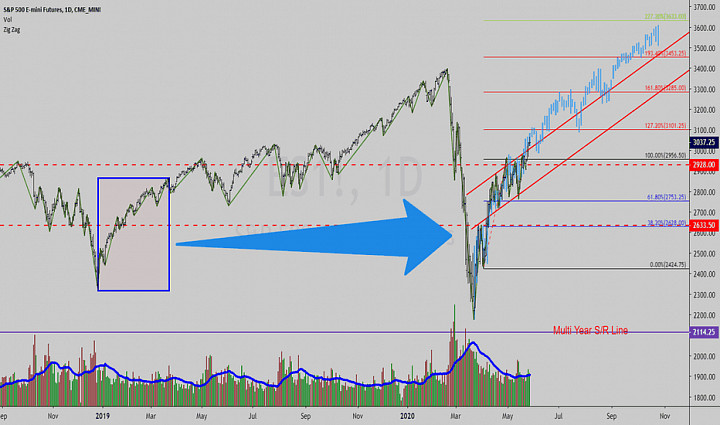 Apparently, History is repeating itself. Will it repeat forever?

Last time I did an update on ES, I was completely wrong. Glad I did not take position in ES based on my ES analysis. ;)

I am surprised as much as anyone here in the market. But, lately I have been thinking and comparing various charts and putting together a one giant symbol to if foregin money or local money is moving the market.
1. We all criticized the govt when their balance sheet was raised to $2T, now its $7T. This forces the market to fight to go up just like before (Theory)
2. US equity market dividends are higher than most developed countries interest rates (been that way for years now), so more money fueling the rally. (Theory)

Time out...... Dont do what I did above.

All I can do is build theory on what has happened to make myself feel better about how my analysis was wrong. Just like many traders.

Make sure you manage your risk. I am glad even with my analysis totally wrong, I did not lose money on my trades.

I am posting this, and really want to see another down turn so I can bear up once again and bank. ;)

Good Luck Yall.