NQ Range (10-26-21)
NQ Range (10-26-21)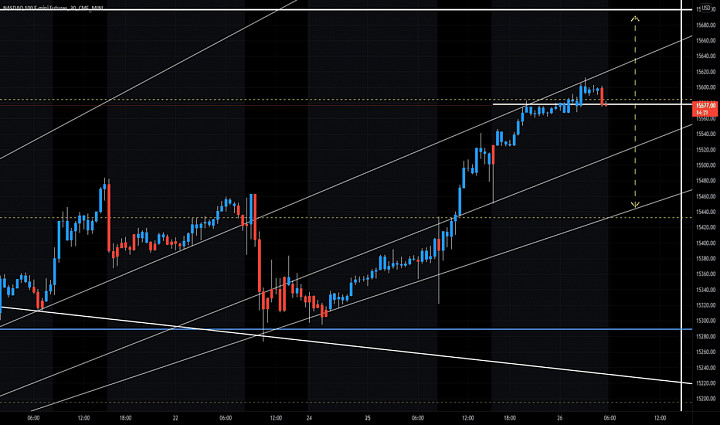 NAZ got propped in Overnight, look for some give back at Open. Drop target is 15520. Above 15580 is Long and below, look to fade rallies.
Upper White line is ATH , only concern is with how we got here (much odd PA on this run). Just have to play as we go today.

Overnight range is 90 points and Mid Level is 15567.
Key Level Range: Upper 15590 / Lower 15540, Go in opposite direct at both until break out.

Intraday analysis will be needed as the NAZ approaches ATH test.