ES1!_possible new ATH and falling
ES1!_possible new ATH and falling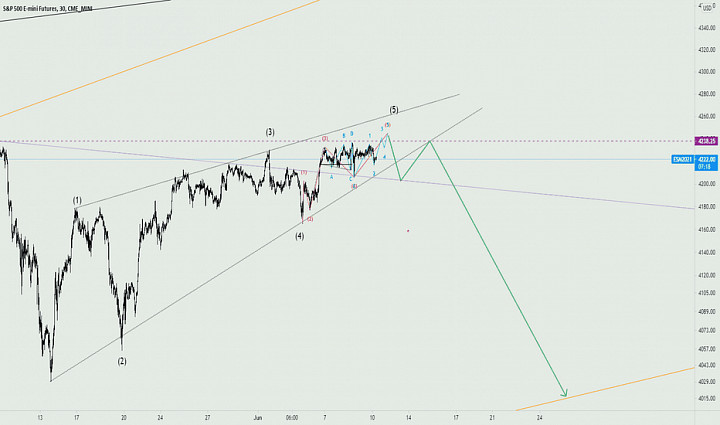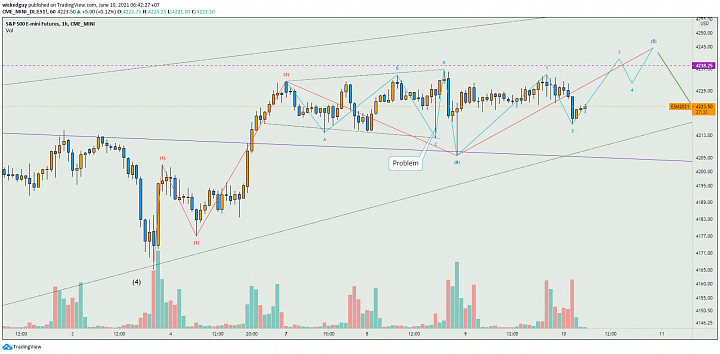 Everything was great before I saw this problem candle.
(even the price is still lower than my perfect short entry which was 4236 from my previous posting)
That problem candle (which happened just few
hrs
before US market started), did messed up all my corrective EW counting.
So, I have to re-count it as Impulsive wave(black wave)
However, it does NOT mean that it will skyrocketing
cuz
we are now at end of wave 5 in
ending diagonal
.
Tbh, you can hodl your short position at 4236, and open some more short position at 4244 unless it break up 4260,
cuz
of it might be truncated.
Today is Quadruple witching day, so there is tiny more possibility(compared with normal situation) that it can be truncated if bears are way too strong.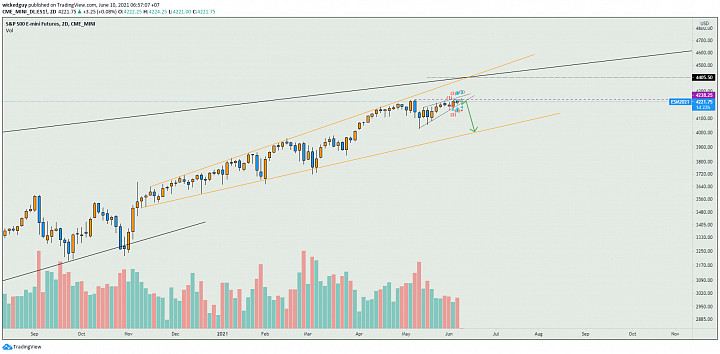 If bears win, it will go down to test at the bottom of megaphone trendline.
Once again, Quadruple witching day with other big news(
inflation
etc)
Today will be ultra exciting, I hope this posting can help you get more insight.