NQ1! NAS100USD NASDAQ 2021 DEC 06
NQ1! NAS100USD NASDAQ 2021 DEC 06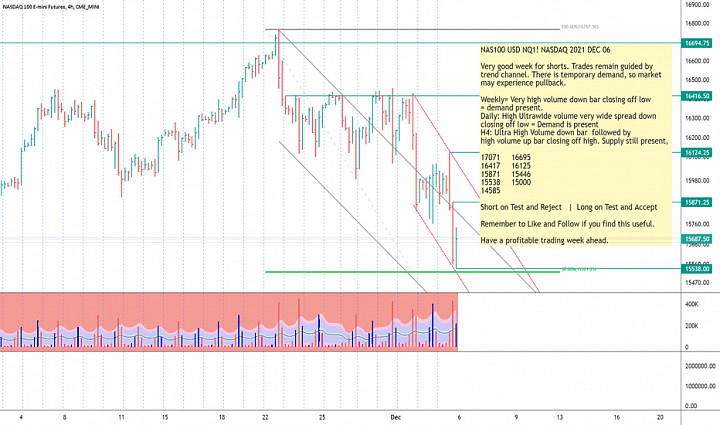 NAS100 USD NQ1! NASDAQ 2021 DEC 06

Very good week for shorts. Trades remain guided by
trend channel. There is temporary demand, so market
may experience pullback.

Weekly= Very high volume down bar closing off low
= demand present.
Daily: High Ultrawide volume very wide spread down
closing off low = Demand is present
H4: Ultra High Volume down bar followed by
high volume up bar closing off high. Supply still present,

17071 16695
16417 16125
15871 15446
15538 15000
14585

Short on Test and Reject | Long on Test and Accept

Remember to Like and Follow if you find this useful.

Have a profitable trading week ahead. NQ1!