Time is Running Out for NG Bears 8/14/2020

Time is Running Out for NG Bears 8/14/2020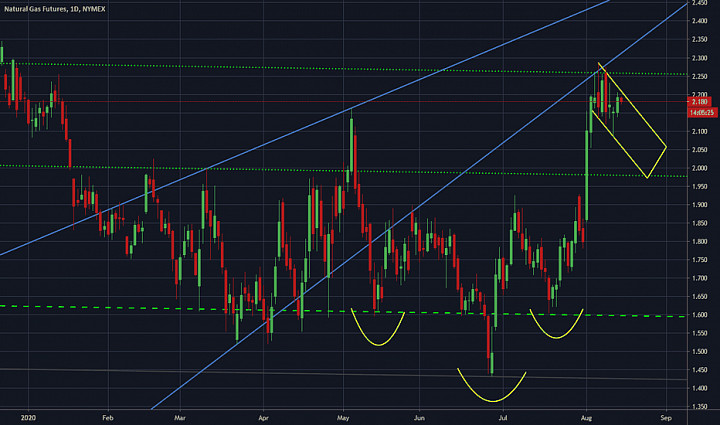 Natural gas at the daily view.

Natty is currently in a giant bull flag right now. Bears had nearly 2 weeks and every chance to take NG down. However, it didn't happen, yet. Unless that happens, Natty is consolidating for another leg up.

The 300 DMA is at 2.08. The 400 DMA is at 2.24. That's why Natty has been bouncing between those two prices.

Here is why bears are running out of time. The 20 DMA just crossed upwards to the 200 DMA. Normally, that's a bullish sign. The 50 DMA will be doing the same within less than 2 weeks. When that happens, the measured move for the next leg up is around 2.48.

My bias at this point is becoming increasingly bullish . Personally, I'll start scaling in next week.