Bullish Gold?
Bullish Gold?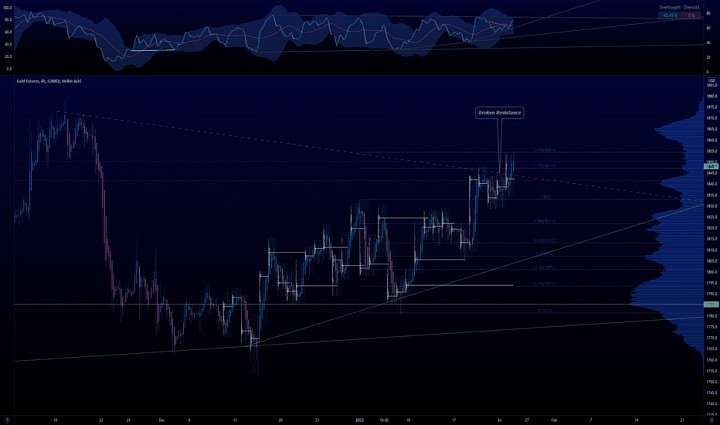 Not really - Gold would have to breakout over $1900

Last week we touched 1847 - which held, and then price dropped to about 1830

Running into a trendline which was on my chart - this trendline held. See chart at bottom.

Firstly all the shorts lined up at 1845-ish got beat today. As price worked up to the next Fib level - exactly.

I realize that many will see this as bullish as Gold went up while the markets were selling off - to my mind it was just a stop run.

Still believe we'll head lower but right with Fed meeting tomorrow - all bets are off. Its possible that they will sweep the book - go higher and then pull the rug.

You'll need expert video game reflexes to stay ahead of the Gold in next day or so.

Rather than play the futures market - I've opted for safer puts in GLD - 169 Feb 18 expiry.

I had closed my previous position for a $10 winner but it did not hit target - but honestly I took it off because of the upcoming Fed Meeting.