Accumulation ending?
Accumulation ending?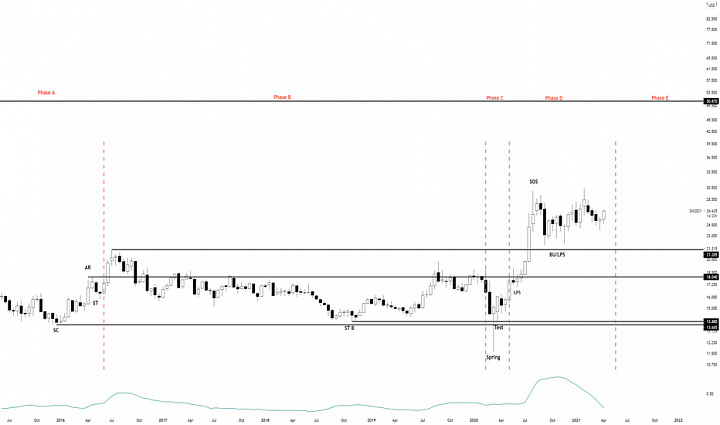 Kinda seems like textbook Wyckoff Accumulation at this point. Nothing is guaranteed, but a markup phase should be just around the corner.

Also, Bollinger Band Width is extremely low, so there is definitely room for a lot of volatility - which could also be to the downside.

I'm bullish .