YM (Dow) is still at Daily DP (Decision Point) Resistance

YM (Dow) is still at Daily DP (Decision Point) Resistance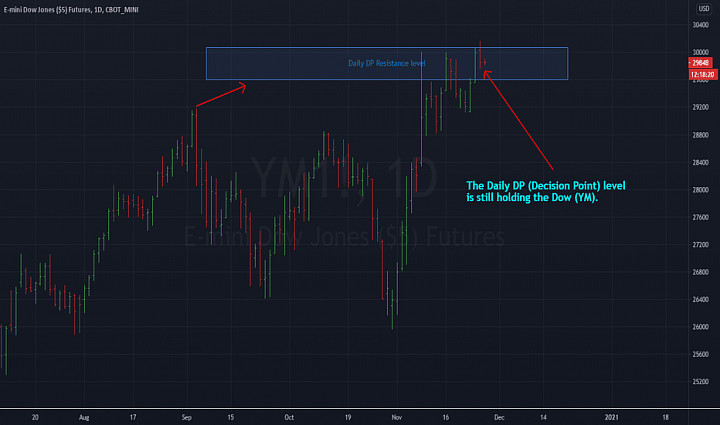 Hi Everybody,

Although the Dow closed above the important 30000 the other day, it has failed to continue higher. With this being at the Daily DP (Decision Point) resistance zone , there is still a high possibility that a high is coming in.

Markets tend to rally into Holidays, so the Dow being at this important resistance area on Thanksgiving is significant.

We will be watching the US Markets very closely to see what happens after Thanksgiving. Will this be a major high and will the Dow decline from here ?

Please note: this is not a forecast, nor a trade recommendation, it is just pointing out a Chart resistance level . You should all make up your own minds and make your own Trading Decisions.