If I ignore the pin bar ES looks really bullish

If I ignore the pin bar ES looks really bullish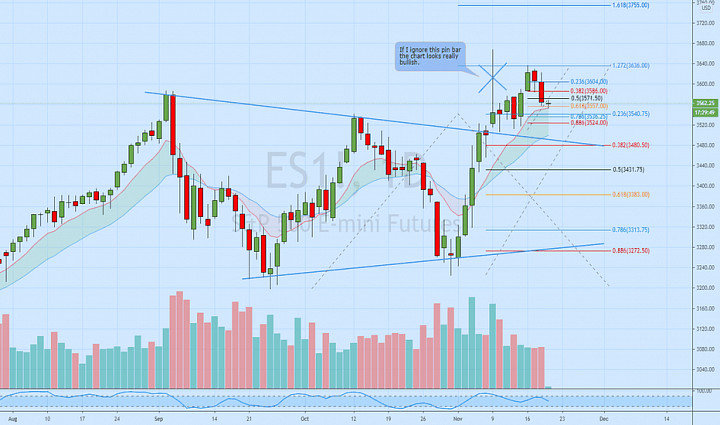 I have been taking a lot of measurements off the Nov 9th pin bar and treating the the current price action as a potential double top .
But another way to look at it would be to discount the pin bar as just a really short term liquidity crunch and short squeeze that quickly
got repriced. The main caveat would be ..is there a ton of traders trapped long up there? If I take out the pin bar the chart doesn't look like
a market topping out at all, it looks like the SPY is just pulling back to support before another leg higher. Priced has stopped at the 618 of
the shorter term leg and sits at the longer term 236 above the trendline. If price can hold this area we may see a really bullish move.
If it doesn't hold the next levels of support will be 3540/3524 & 3480. If the 3480 is lost we would be looking for the compound pullback
I posted about earlier. See link below.