Savage bull likely pulling back next week
Savage bull likely pulling back next week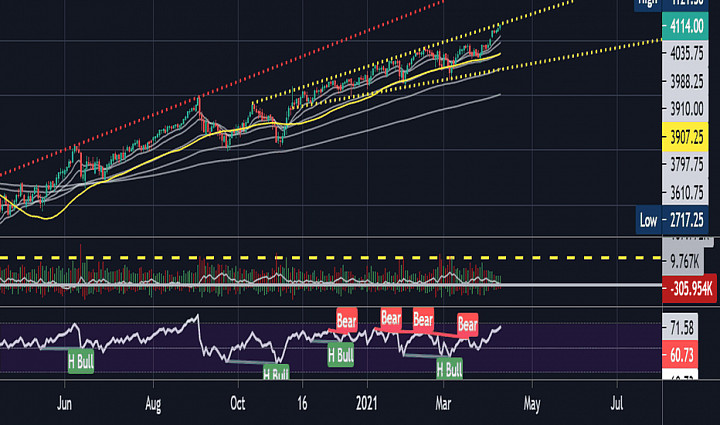 Impressive and incredible bull-run from the lows but it's time to be cautious & patient at these levels.

- Hovering near the top of a 6 month resistance TL.
- The run seems to be overextended with RSI's overbought at nearly all longer timeframes.
- Trading way over the 10 & 20 day EMA's, unlikely to sustain at this pace for much longer.
- The SPX gap between 4020 and 4047 will certainly be filled; NDX gap-ups have fueled this rally.
- Decreasing volume & SMA approaching spike zone.
- 6-hour volume weighted MACD cross-over signaling potential reversal soon. The most recent 5 cross-overs always followed with a pullback as highlighted.

I'm not bearish , there is no reason to be bearish as this market can still grind higher but it's foolish to also believe the market won't take a needed breather in the process. ES levels from 3970-4010 will almost certainly be tested sooner than later.

Trade safe!