ES/SPY 3300 key right now

ES/SPY 3300 key right now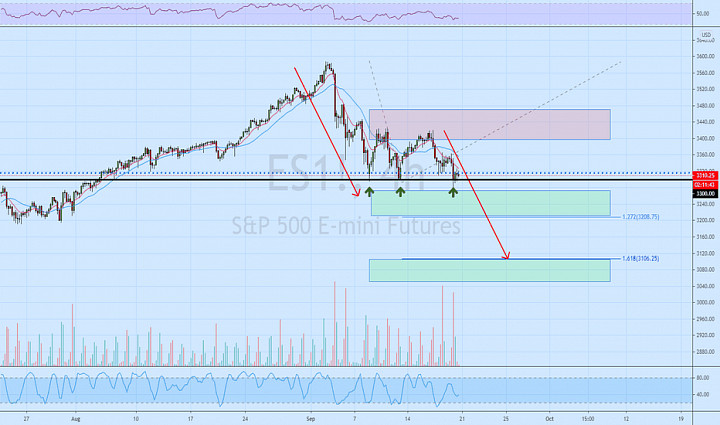 ES/ SPY held the 3300/330 area going into the weekend and the battle at this area continues on Sunday night.
If this level holds the bulls want a reclaim of 3422 (red shaded area). If it breaks the bears will be looking for 3200 and 3100 (green shaded
areas) as targets to the down side. I feel the longer the level holds the more the odds favour an explosive move back up.