ES - 1 Hour / PPI Macro in Trade
ES - 1 Hour / PPI Macro in Trade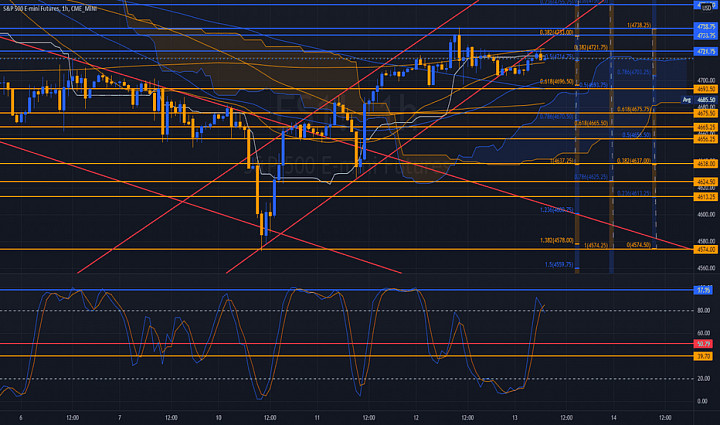 PPI and Unemployment Claims @ 8:30 AM EST

UST Coupon Purchases @ $6.3 Billion


ZN has hit .382 resistance, this is important as If ZN
is unable to break to the .500 Level, Rates will continue
to Grind Higher.

The Level's to watch 129.900 - Sell Below remains.

VIX - 17.75 is the initial Price Objective followed by
16.85 Price Objective now after yesterday's break.
Volatility remains in Orange Crush.

See VXX new lows, UVXY Lows.

19.30 remains the Over for the VFX (Jan)

The Range Expands again - 4572.50 to 4792.75
220 Handles of Potential Range for the ES.

TNX and ZN as well as the VIX should all be watched
closely, in particular the VXF @ 19.45.