es 9\27 update
es 9\27 update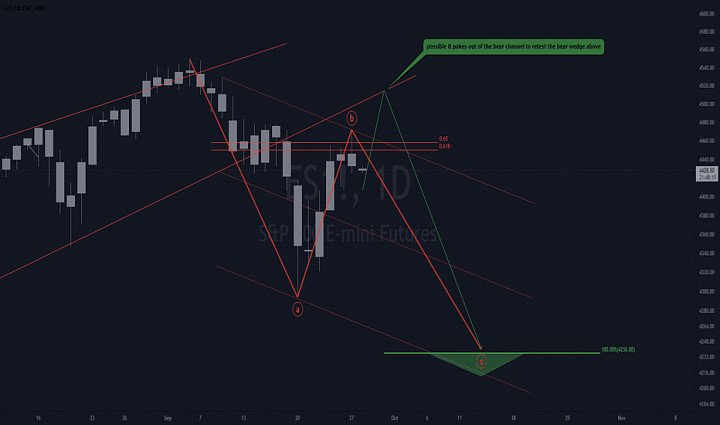 good evening,

after rejecting the 0.618 retracement of the initial drop, i think we could safely build a case for es to drop down to around 4236ish down for it's wave C target to complete the larger bear fractal .

debt ceiling vote flopped today - i don't really know what this means, but people say it's important, so i thought i'd incorporate that into my analysis.

i do think es can easily push to around 4500~4510 to retest the bear wedge overhead before following through with the highly anticipated drop; but it certainly doesn't have to.

expect the unexpected in the days ahead ~

ps. max pain supports for price action to remain in this upper range for a few more days, but of course, anything is possible in these wild markets.