spy 9\21 update
spy 9\21 update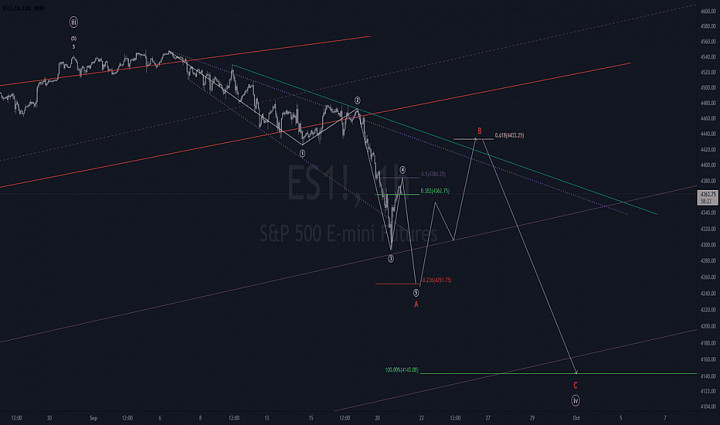 good evening, here's my outlook for the next week or so.

dxy still has room to run via:


i think until it tops out, we'll be seeing more red days ahead of us.
this last move down should complete wave (A) at around 4251.75
look for a wave (B) to move to around 4444
and a flush into wave (C) to complete this larger correction at around 4143 to put in Wave (4).
from there i do think we make a run for 4900~5000 by years end to complete wave (5).
---
Wave A = 4251.75
Wave B = 4444
Wave C = 4143