Dax daily: 28 May 2020

Dax daily: 28 May 2020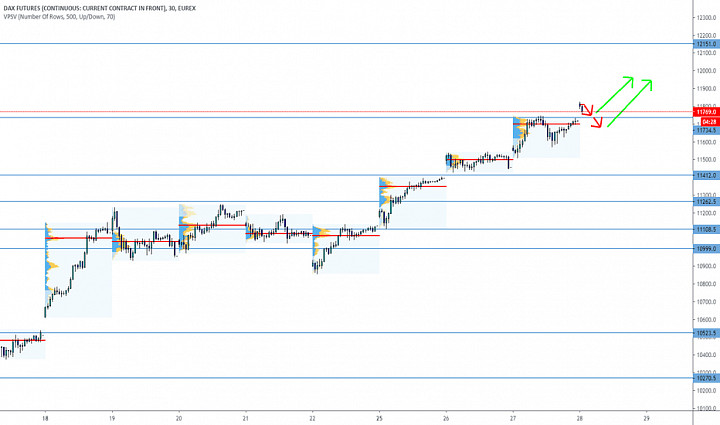 Yesterday's session turned out spot, exactly as we predicted. Considering Tuesday's consolidation, we kept our hypothesis unchanged and the price proved that Dax just took a break before another bull run. The price was held by our resistance at 11 734 and the session was closed there too.

Important zones

Resistance: 12 151
Support: 11 734

Statistics for today

Detailed statistics in the Statistical Application

Macroeconomic releases

NIL

Today's session hypothesis

It seems the bullish sentiment prevails and buyers have a clear dominance and will to look for higher prices. Yesterday's sentiment was supported by the European Commission proposal to pump a record volume of money to member economies. The volume of the recovery fund is tagged at 750 billions of Euros. Despite this proposal now facing long debates and approval process, this sparked volatility on the markets. The US Indices also add into value in the short-term horizon and we don't see a major reason for shorting. Another resistance ahead of us lays up at 11 151, yet it's very probable that Dax will couple of times retest the zone around 11 734. This Thursday will also bring a row of macroeconomic releases so we advise being on alert.