NQ Weekly Chart
NQ Weekly Chart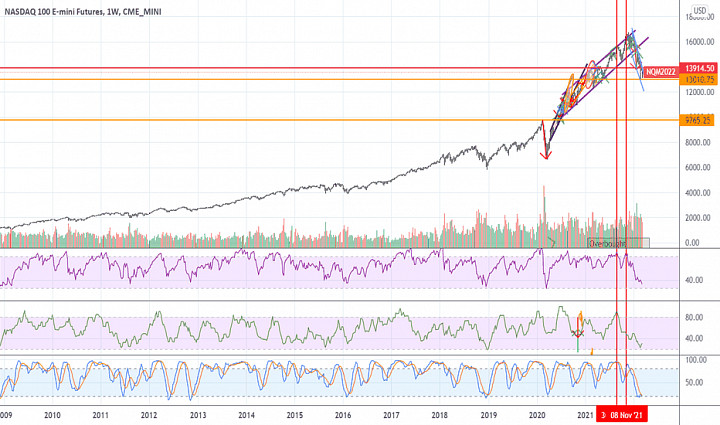 Finally figured out why the market is getting so pumptarded, the weekly MFI hit oversold, lol.

I was looking at the weekly for a different reason, but that explains things. Weekly MFI getting oversold is a rare event, just look at the chart.

The big question now is if weekly RSI needs to go oversold before we get the big bounce. Will post a zoomed in chart in a couple of minutes, but I wanted to post this first. ES and RTY look similar.