Grains will shock you

Grains will shock you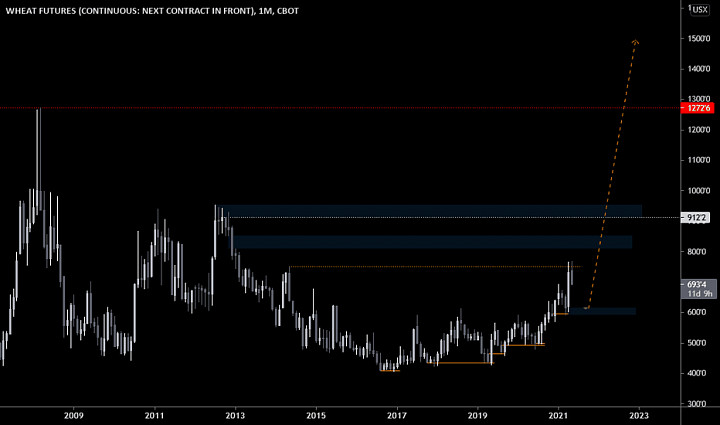 With all the drama of last year and many areas locked down, one of the big sufferers was agriculture. Much of last years yields went to waste and panic buying occured. Which I'd guess also went to waste for the most part.

As you can see on my chart I'm expecting a sizeable pullback in price before the event, which is completely normal.
let it collect the orders down there and get in where you feel comfortable.

From there hold way into 2022. I wouldn't like to call the top on this, but it'll be impressive.

Checkout soybean and corn also. Why do you think they drove up so hard in price?

Happy trading and don't long just yet. (July?).